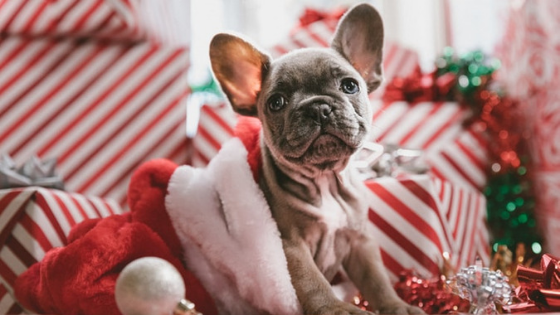 When the holiday season gets close, you probably want to start decorating. But what if you have pets? Can you still decorate and keep them safe? You can if you know what kind of holiday decorations are safe for pets. Of course, it also depends on the pets.
Most people think of dogs and cats when considering their holiday decor, but there are also decorating issues when it comes to birds, fish, hamsters, and gerbils. With some care, you can decorate your apartment for the holidays and make it beautiful while ensuring that your pets will be safe from harm.
Protecting Your Pets Around the Holidays
When you choose an option from among the great West Miami apartments available, getting moved in and making it your home could mean having pets with you. The best way to protect pets around the holiday season is to make sure they don't have access to any decorations that could harm them. For example, birds are very sensitive to a number of smells and scents. Keeping scented pine cones, candles and similar decorations in your apartment could be harmful to them.
You'll also want to watch out for anything that could drift in the air because it could get into aquarium water and small animal cages. Naturally, that could be harmful to fish or small rodents. If you have a more common pet, such as a dog or cat, the main issue you'll probably face with holiday decorations will be your pet eating something it shouldn't.
You Can Still Have Festive Decorations
For pets like dogs and cats, make sure decorations are positioned high enough so that they can't be reached. Also, make them secure. You don't want decorations to fall to the ground where your pet can then have access to them. Also, consider fake plants instead of real ones as some plants are poisonous to dogs or cats. With some creativity, you'll be able to have a great-looking apartment for the holidays without putting your four-legged roommates at any risk of harm. That will make your holiday season — and theirs — brighter and more festive, overall.
Want to get moved into your new apartment before the holiday season? Come check out our great floor plans, and see what we have to offer.