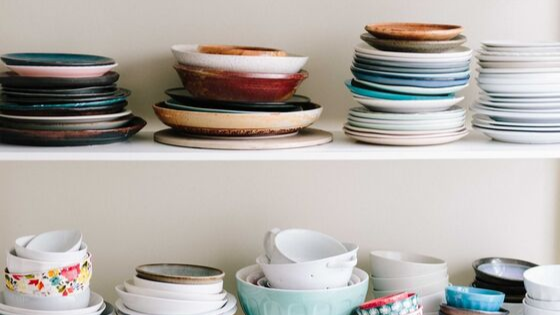 Whether you cook only for yourself, or you love to host dinner parties for your friends, it's always nice to have more storage in your kitchen. There are lots of things you can do to create more space in your kitchen without having to remodel or rip out walls. Try these tricks to make your storage space grow:
Put a Curtain Rod Over Your Sink or Food Prep Area
By installing a curtain rod on the wall, you'll create a new place to hang your utensils. This will free up space in your kitchen drawers. This is also an extremely convenient way to store your utensils because they will be right there at your fingertips when you need them. You can hang items that have built-in hooks on their handles, such as some ladles, or you can buy an inexpensive pack of S-hooks to use with utensils that have a hole in the handle, such as whisks.
Hang Up a Pegboard
Another place you can hang utensils using inexpensive hooks is on a pegboard. The pegboard is also great for hanging larger items, such as pots and pans. It's a very flexible storage system. You can always move the hooks around to hang different items. Before hanging your pegboard on the wall, paint it a pretty color.
Use a Rolling Cart
A cart with several tiers can hold kitchen tools or food items that don't need refrigeration. When you are not using the cart, you can roll it under a counter or even into another room or a closet.
Use Wire Shelves in Cabinets
If you get wire shelves that come with attached legs, this is a very easy option. You don't have to install anything. Just place the shelves in your cabinets, and you will instantly double your storage space for dishes and pantry items.
If you are looking for apartments in West Miami near the University of Miami, we invite you to call our office to see what is currently available in our luxurious District West Gables community. We'd love to show you the gourmet kitchens in our apartments, as well as our resort-style pools.