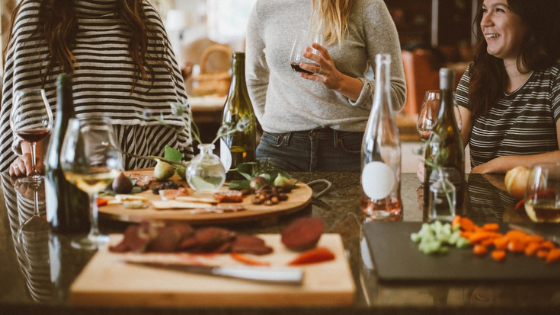 Many people have parties when they move into a new house, but there's no reason you can't have one for your apartment. Whether you make everything for it and just invite people over, or you ask them to bring something along, there are plenty of great ways to get together. Friends and loved ones will be happy to see your new space, and you can show off the lovely apartment you live in. With that in mind, you'll want to think about the food for the party. Here are some suggestions for the kinds of foods you'll want to make or ask people to bring, so everyone has something they can enjoy.
Celebrate Your New Space With Great Food
With the right apartment in West Miami, FL, you can spread some great food out in the kitchen and everyone can make a plate of things they love. There are thousands of things you could serve, but these four — or variations on them are among the best choices for easy, convenient, and simple things to have at your apartment-warming party. Consider offering your guests:
1. Pasta Salads
2. Deviled Eggs
3. Skewers or Kabobs
4. Spinach and Artichoke Dip with Chips
Foods that are easy to snack on keep people coming back for more, and that keeps people mingling and enjoying each other's company. It's a great way to appreciate your new space.
Great Food Doesn't Have to be Difficult or Expensive
You don't need to overdo things or spend a lot of money to impress your guests. Casual food that's easily eaten while interacting with others is a great choice for a party like this. You can have some great food and enjoy the company of people you care about, all while settling into your new location, too. You'll really feel more at home with a party with friends and family, and that can help reinforce the excellent choice you made by moving into your new apartment and getting ready for a new phase in life.
Having a party in your new apartment can be a lot of fun no matter what you're eating. Ready to find your next place? Get in touch with us today to find the right location.