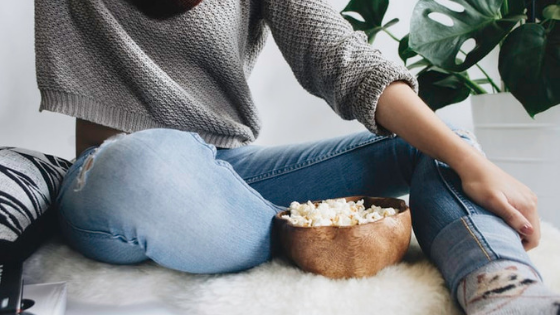 Creating the perfect movie night goes beyond simply popping in your favorite flick and serving up the popcorn. But it does not need to be complicated. All you have to do is prepare your living room beforehand. Here's how to get this important task done.
Wrap the Room in Sound
Working within your budget, aim to optimize your sound system to treat your guests to a theater-like experience. You can upgrade to a dedicated surround sound system or simply adjust your settings to create the best sound quality. Either way, take the time to test it out and make sure your sound quality is up to par before moving on. Put on a few different types of movies, such as romance and action, to see if additional adjustments will be needed to hear the full range of sounds in each film.
Set Up Dimmable Lights
Although you could simply flick off the lights and start the movie, dimmable fixtures create the perfect setting for film watching. So, set up dimmable lamps around the big screen and fit them with the proper bulbs. With that move, you can turn down the lights in style right as the previews start to roll.
Amp Up the Comfort
In the end, it all comes back to comfort and there is no telling how your guests might sprawl out during the movie. So, you will need to get as many comfort items onboard as possible to prepare for everyone's comfort needs. Consider setting out a wide array of neck and back pillows plus throws galore. You can even upgrade your seating area with theater chairs if you feel like going all out.
Once you have your living room set up right for movie night, you can turn your attention to the rest of your apartment. Make sure you can pop up enough popcorn and serve all the drinks your guests will need by taking a look at the kitchen, for example. Your efforts will go a long way in ensuring all your movie nights go off without a hitch.
To take your movie nights to the next level, consider upgrading to our apartments in West Miami, FL. Give our team a call at 866-300-4596 to learn how.