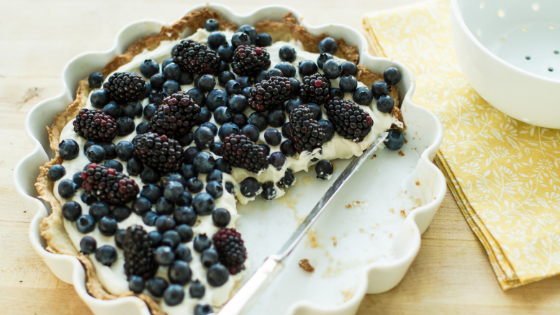 There's nothing quite like a slice of pie and a scoop of ice cream for dessert. That's why we hope our District West Gables community members in West Miami, Florida, enjoy these summer pie recipes.
Love My Cherry Pie
Cherries are the absolute bomb when used deliciously in a sweet pie. Their taste and texture make them a perfect option to enjoy with a flakey crust and scoop of vanilla ice cream. Consider this wonderful cherry pie recipe.
Gather These Ingredients
1 double piecrust
6 cups of ripe, pitted cherries
¼ cup of cornstarch
¾ cup of sugar
1 juiced lemon
1 teaspoon of vanilla extract
1 extra-large egg
1 teaspoon of water
How to Make
Preheat your oven to 400 degrees. Roll out the first piecrust dough on a floured surface until it is 13 inches around. Place this into a 9-inch pie dish and allow it to hang over about 1 inch. Trim as needed.
Loosely mix the cherries, lemon juice, vanilla extract, sugar and cornstarch in a mixing bowl. Pour the mix onto the crust in the pie plate. Roll out the second pie dough into a 10-inch circle and then cut 1-inch strips all the way across. Weave them across the top of the pie plate and pinch the ends. This will make a lovely lattice-like presentation.
Bake approximately 1 hour or until juices begin to bubble, and it's golden brown. If the crust browns too quickly, cover with aluminum foil. Serve warm.
Heatless Strawberry Lemon Pie
Summer is a great time to enjoy a tasty pie. But if you also want to beat the oven heat, this recipe will come to your rescue.
Gather These Ingredients
2 cups of graham cracker (crumbled)
¾ cup of melted butter
Approx. 23 ounces of lemon-cream Oreos
1 cup of whole milk
8 ounces of Cool Whip
16 ounces of fresh strawberries
How to Make
Grease a 9-inch pie plate with butter. Mix cracker crumbs with the remaining butter and press mixture into a plate for the crust. Soak Oreos in milk and layer in pie plate; then add cool whip and strawberries over each layer. Top with a layer of cool whip and strawberries. Feel free to sprinkle additional graham cracker crumbs if desirable. Chill about 6‒8 hours and serve cold.
We hope our District West Gables residents found these pie ideas helpful. If you or a friend would like more information about our West Miami apartments, call us today.