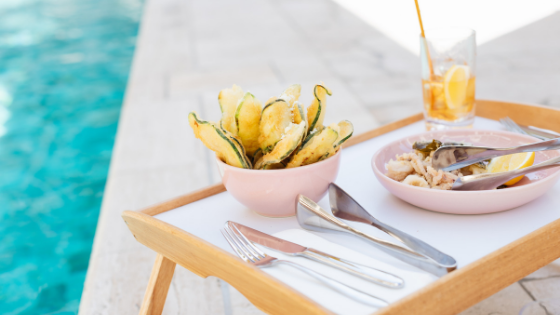 Summer in West Miami, Florida is legendary. People love living in apartments in West Miami for a wide range of reasons: the atmosphere, the beach scene, and the vibrant multicultural tableau. If you're already living the West Miami life, you're sure to spend some hours by the pool this summer. Hanging out at the pool with friends is always a good time, but you can make it an even better experience by providing some awesome poolside drinks. Here are three poolside drinks that will wow your guests this summer.
For a Small Group: Frosted Lemonade
Frosted lemonade (in the style of Chick-Fil-A's beverage by the same name) is dead simple to make, and it's amazingly refreshing in the summer heat. This mixture of fresh-squeezed lemon juice, sugar, water, and vanilla ice cream is sure to please. Delish's recipe makes just three servings, making this frosted lemonade recipe a great choice for small get-togethers.
For a Few More: Pineapple Iced Tea
Iced tea is easy to make in larger quantities, though the brewing process takes a bit of time and forethought. This pineapple iced tea recipe adds a sweet, fruity component that will make it palatable for tea aficionados and tea skeptics (read: kids and teens) alike. Brew and enjoy!
For a Big Party: Popsicle Punch
If you're hosting a large gathering, you have to find a drink that scales easily. We think this popsicle punch is a perfect choice! The fruity party punch is easy to scale: just add more lemonade, lemon-lime soda, or seltzer to bulk up the bowl. Using a popsicle as the ice cube in your punch glass is a fun party hack. The popsicle keeps the drink cold and adds a new flavor dimension. Pick up premade popsicles from the store to save yourself prep time, too.
These poolside drinks will spice up any gathering you host this summer, whether it's an intimate gathering of just a couple friends or a large family party. Tight on entertaining space? Maybe it's time to upgrade your apartment experience. Contact us today to see which floor plans are available and to learn about the awesome amenities we offer.