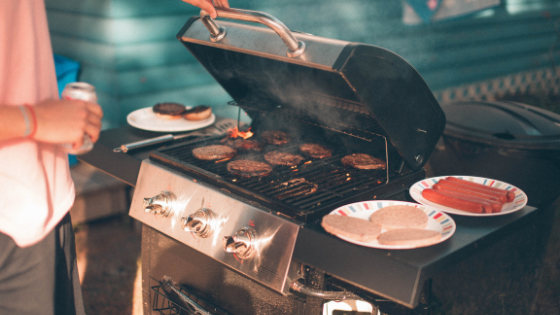 Grilling and spending time with family and friends are key parts of summer for many people. Hosting a barbecue sounds amazing until you start to plan. When that happens, you may find yourself overwhelmed or unsure of how to get started. Here are a few tips that will help you host an amazing summer barbecue.
Pick a Theme
One of the first tips for hosting an amazing summer barbecue is to pick a theme. The theme will impact everything from your decorations to your food to the cocktails you serve. Some popular summer themes include tropical themes; decade themes, such as the '50s or '80s; or Americana parties.
Make a Plan
Once you have picked a theme, start to make a plan. You want to plan out your menu, including appetizers, main entrees, desserts, and drinks. Plan out what type of decor you will need. Think about what games you will want to play. And make a playlist. Making a plan helps ensure that you do not forget everything and that everything is cohesive and works together.
Keep It Simple
When it comes to hosting an amazing summer barbecue, simple is better. Instead of using fancy plates and silverware, paper plates and disposable forks will work perfectly and make cleaning up a breeze. Keep your condiments simple and easy and stick to the basics. You don't want to over-do it.
Ask for Help
Finally, ask for help or accept help from your guests. If guests ask what they can bring, tell them to bring a side salad, a dessert, or even a case of water or soda. If someone offers to help you clean up, take them up on their offer. Allowing others to help allows you to enjoy your guests and your barbecue.
The venue for your summer barbecue can also be essential in ensuring the event is amazing. If you love to entertain and are looking for a new apartment in West Miami, Florida, be sure to check out District West Gables. You will love living here, and your guests will love visiting. Contact us today to learn more about pricing and vacancies.