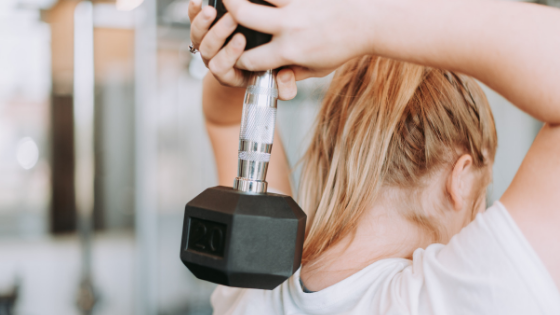 Here at District West Gables, our West Miami apartments boast two world-class fitness studios with club-quality equipment. Naturally, when you head out for a workout, you want to get the most of your gym time. Here are five tips to ensure your efforts don't go to waste.
Be Mindful of Workout Wear
Wearing comfortable workout clothes can make a huge difference in how you feel about going to the gym. In addition to considering comfort, choose breathable fabrics that move with your body. Be sure that whatever you wear, it makes you feel good about how you look so you won't feel out of place at the gym.
Take Time to Warm Up and Cool Down
It can seem tempting to delve right into jogging, lifting weights or however you choose to start a workout. However, warming up for five minutes helps lubricate joints and warms and loosens the muscles for greater flexibility during workouts. Cooling down help prevent the body's muscles from loosing range of motion and getting stiff after a gym session.
Consider the Priority of Exercises
Individuals that enjoy doing a wide range of exercises such as cardio and weight lifting may want to consider doing the harder ones first. However, the order of your routine may depend on your goals. Those seeking to lose weight should start with cardio, while those looking to build muscle should start with lifting weight or resistance equipment.
Choose Workout Times that Work for You
Many individuals prefer working out in the morning when their body is fully rested, so they can workout harder. If morning workouts just don't seem to cut it, experiment with midday and evening routines to see what suits you best.
Consume Protein After Working Out
Whether it's a protein smoothie or a protein-rich meal, consuming between 20 and 30 grams of protein will help the muscles recover after exercise. It's inevitable that muscle fiber will tear and break down during workouts, and the amino acids present in protein help them rebuild and grow stronger.
Looking for Luxury Apartments in West Miami, FL?
You won't find more engaging and amenity filled luxury apartments in West Miami than right here at District West Gables. Contact us today to learn more about our floor plans and availability.