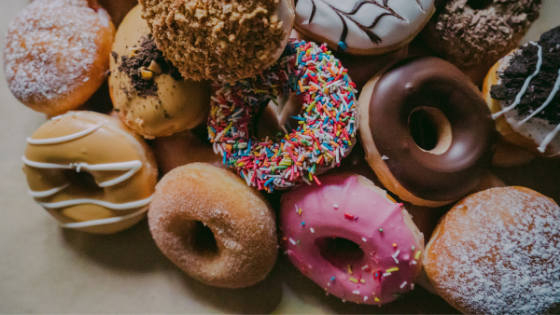 Did you know that sugar offers absolutely zero benefits to your health and wellness? Imagine where you'd be without it!
Easier said than done, right?
Naturally, most of us love a daily dose of sugar, whether it's in the form of ice cream, cookies, cakes or candy. Still, reducing your intake (even if you don't nix it altogether) can provide numerous benefits, including an increase in energy, fewer cavities, a healthier weight and a reduced risk for a range of diseases.
Interested in reducing your own sugar intake? Try these tips.
When You Want Something Sweet, Try Fruit
Fruit can taste just as sweet as your usual candies and cakes, but it's much better for you because of its large fiber content and added nutrients.
Nix The Soda Pop and Sugary Juices.
Some of the biggest culprits when it comes to sugar intake are certified and sugary juices. If you can, get these out of your diet as soon as possible. Soda, in particular, has been known to contribute to other health problems as well.
Try Flavored Carbonated Water
Missing your fizzy soda drinks a little too much? Try flavored carbonated water instead. These drinks look like soda, and they even come in satisfying-to-open aluminum cans. They're also so much better for you in that they are basically water. Carbonated waters even have flavors; the flavors are just subdued, compared to typical super sugary sodas.
Substitute Natural Sugars When Cooking and Baking
In many situations, when table sugar is called for, you can sub in sugars that are more natural and therefore healthier. For example, if you are used to baking with white table sugar, consider substituting all or some of the necessary amount for all-natural raw honey. There are also sugar substitutes that really look like sugar but contain more natural sweeteners inside.
Another way to use these natural sweeteners is in your coffee as a substitute for sugar itself or sugary creamers.
For those looking for a new apartment in West Miami, look no further. Our West Miami apartments are the ideal place to call home. Give us a call at your convenience to learn what floor plans we still have available.