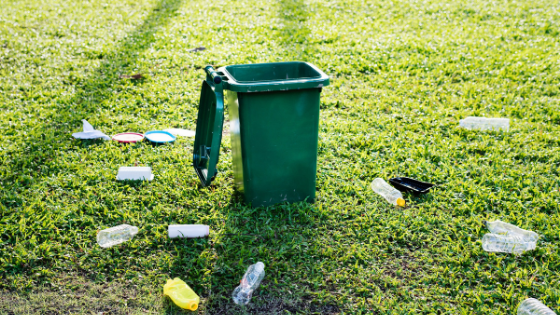 While there, unfortunately, continues to be a number of apartments and commercial buildings in the United States that don't offer recycling, the District of West Gables is not like them. The District of West Gables isn't just one of the best of luxury apartments in Miami, FL, it's also one of the more ecologically conscious ones. Residents here enjoy access to a recycling program that makes cutting down on household waste easy and environmentally friendly. That said, Miami does have some rules on what they will accept and what they cannot accept for recycling. Here's what District of West Gables residents should know:
What to Know About Recycling at District West Gables
Items that can be placed and will be accepted in the recycling program include:
Clean and dry paper products. These include newspapers, mail, paper, magazines, telephone books and other office paper without a wax lining.
Clean and dry cardboard. Just about any type of cardboard box you receive in the mail or at the grocery store (think cereal boxes, tissue paper boxes, etc.).
Aluminum cans and bottles.
Steel cans used as food and beverage containers, such as soup cans.
Glass food and beverage containers. To be recycled, glasses must be clear, brown or green in color.
Plastic bottles and similar containers. This includes detergent bottles as well as the more commonly accepted milk and water bottles.
Items that cannot be placed in recycling containers and may cause all items to be tossed rather than recycled:
Plastic bags.
Pizza boxes and other paper or cardboard that has been soiled with food or liquid.
Non-bottle glassware. For example, light bulbs, mirrors and glass bakeware are all unrecyclable.
Electronic items. These include all batteries as well as things like PCs, CDs, keyboards, monitors, etc.
Textiles. Clothes, shoes, sheets and other types of cloth materials are not recyclable, although you may consider donating them to a local charity.
Need More Info About Recycling Dates and Locations? Contact Us Today
When you first moved into the District West Gables, one of our team members should have shown you where and when to place recycling. But things are crazy on move-in days, and if you need that information or have other questions about recycling guidelines, don't hesitate to contact maintenance today.