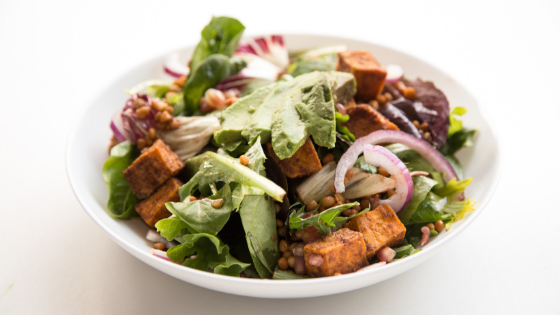 Many of the residents of our West Miami, Florida, apartments are health-conscious people who appreciate the power of positive nutrition. Protein is an essential part of a well-rounded diet, but sometimes the same old dishes can get a little boring. If you're looking for a few interesting ways to get a little more protein, heed these tips.
Add Tofu To Smoothies
They say breakfast is the most important meal of the day, so you should always start your morning with the fuel you'll need to get through the hours ahead. Smoothies are a great on-the-go morning meal. To add an extra helping of protein, toss some tofu into the blender.
Choose The Right Snacks
Sometimes, snacking is necessary to get you through energy slumps or hold you over until it's time to eat a full meal. Forgo snacks that are high in fat and sodium and replace them with edible treats that are high in protein. Here are a few easy ideas:
Cheese.
Nuts.
Jerky.
Boiled eggs.
Peanut butter and celery sticks.
Yogurt.
Tuna.
The right snacks will deliver more nutritional benefits than protein alone. You'll be able to add calcium, fiber and essential fatty acids, among other healthy elements.
Top Your Salad With Protein-Rich Ingredients
Garden-inspired dishes offer many elements that do a body good. Besides the vitamins and minerals they deliver by way of veggies, salads serve as a great way to boost your protein intake. Top your bowl of greens with nuts for added crunch, or set a fillet of salmon atop your spinach for a full blast of protein-enriched goodness.
Eat Some Edamame
Legumes are naturally high in protein, but some forms are more power-packed than others. Edamame stands out above the crowd because it's not only rich in the protein that gives people energy, it also contains antioxidants that may help reduce blood sugar and assist with weight loss. Edamame is great all by itself, but if you prefer a bit more flavor, coat it with some choice toppings.
Cooking is always more fun when you have a beautiful space to work in. Our District West Gables Luxury Rentals come complete with gourmet kitchens that'll inspire you to get creative when mealtime comes around. Stop by so we can show you around!