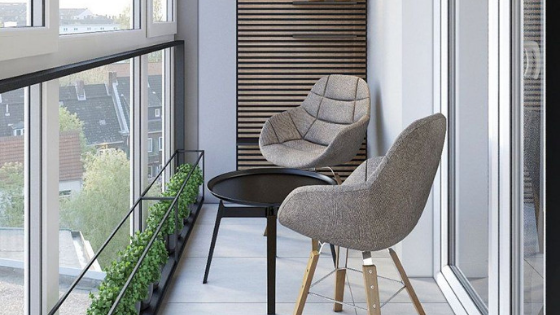 A balcony is a great asset for apartments in West Miami and provides the best place to capture a tropical breeze or enjoy the first light of morning with a cup of coffee in hand. Here are some decorating ideas to help you make this space beautiful.
Flooring
Many people tile their balcony or decorate it with an outdoor rug. Artificial turf or wooden tiles provide a more natural look, especially if you plan to place plants or window boxes there.
Use the Railings
Install a shelf inside the railing to give you space for plants or a drink rack. Hanging baskets and decorative pots are also beautiful additions to your balcony. You can buy these or design your own. You can also repurpose an old shelf to store durable items or balcony greenery.
Table and Chairs
Few things are more inviting than a table and chairs on a nicely decorated balcony. On warm days, you may find yourself spending a lot of time there. Choose a beautiful, unique design that you love more every time you look at it, and save the plastic chairs for extra seating when you entertain. Wrought iron garden furniture, tiled mosaics, antique finishes and many other outdoor-friendly materials help you garner compliments and maintain a sense of peace and equilibrium whenever you enjoy your balcony.
Privacy Screening
A trellis is one of the most natural ways to gain additional privacy. Add climbing plants to bend metal rods or wooden slats during a fun weekend project.
Pets
If you have pets, the balcony is likely to be one of their favorite spots. It's tempting to move the litter box outside or give Fido free reign. However, make sure that you save some space to make your balcony inviting for you. Outdoor living space should be maximized and enjoyed by the people in the apartment, not just Fluffy or Rex.
Lighting
Add fairy lights, LED lanterns and other easy, safe lighting solutions so that you can enjoy your balcony at night too.
Decorating the balcony may be one of the most fun things people get to do in West Miami apartments. If you find that you'd like to upgrade to have more space inside, check out our available floor plans.