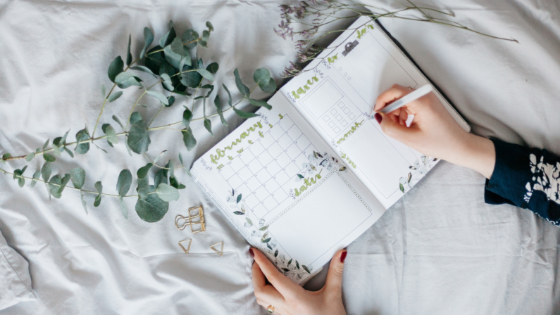 Goal-setting is often associated with New Year's resolutions; however, any time of year can be ideal for setting a new course. Use these tips and ideas to stay on track with your ideal future right from your West Miami apartment.
Be Sure Your Goals Are a Fit for You
Goals that are aligned with your true passions, talents and values have the highest chance of being achieved. Start by ensuring the goals you select are truly a fit with who you are and where you want to be in life.
Put It in Writing at Your West Miami Apartment
Writing down your goals is a way of holding yourself accountable. This simple step dramatically increases the likelihood of achieving goals.
Determine Your Key Action Steps
Every goal requires specific actions to move from where you are now to where you want to be. Write down the steps you'll need to take to achieve each goal, and resolve to take each step within a reasonable time frame.
Set Deadlines
Many of us work better with defined parameters. Set a deadline for each goal, and consider also creating a schedule for completing each required action step.
Use Mind Mapping or a Vision Board
Mind mapping allows you to add more detail and visual imagery to written goals. There are various techniques (and even apps to assist you), but all of them involve starting with your central idea/goal and branching out from there with related, inspiring imagery.
As you create your mind map, brainstorm the steps and conditions required to make each goal a reality. Depict them radiating out from the central hub. Use color, drawings, symbols, pictures from magazines, and anything else that sparks creativity and excitement. A more organic variation on this technique is the vision board.
Revisit Your Goals Daily or Weekly
Keeping your goals in mind and spending time visualizing ideal outcomes also increases the likelihood of your dreams becoming a reality. Having a written goals list, mind map or vision board makes this easier to do on a regular basis. Visualize how you will feel when you have reached your goals. Imagine the reality now, in the present; experience it as if it's already happened.
Our West Miami apartments at District West Gables are the perfect place to chart a new course or bring new life to your existing goals. Use these tips to stay on track with your objectives, and contact us today for a showing.